Plastic security seals are manufactured normally in two styles: with adjustable length and with fixed length.
Variable length plastic seals, named also pull tight plastic seals, can fit many applications from securing the neck of a bag or mail sack to sealing chemical drums, first aid kits, fire extinguishers, doors control acces, fuel cars tanks, water tanks, fashion items sold online, and cargo trucks. If you have to control access on however your need is the tamper evident action on a security sealed item, variable lenght plastic seals will offer you the right and priceless solution. Pull tight security seals have an adjustable length, much like a cable seal, but offer a much higher security level and an audit trail because of the sequential numbering and the ability on some seals to be barcoded and have a company name and logo printed or laser etched on.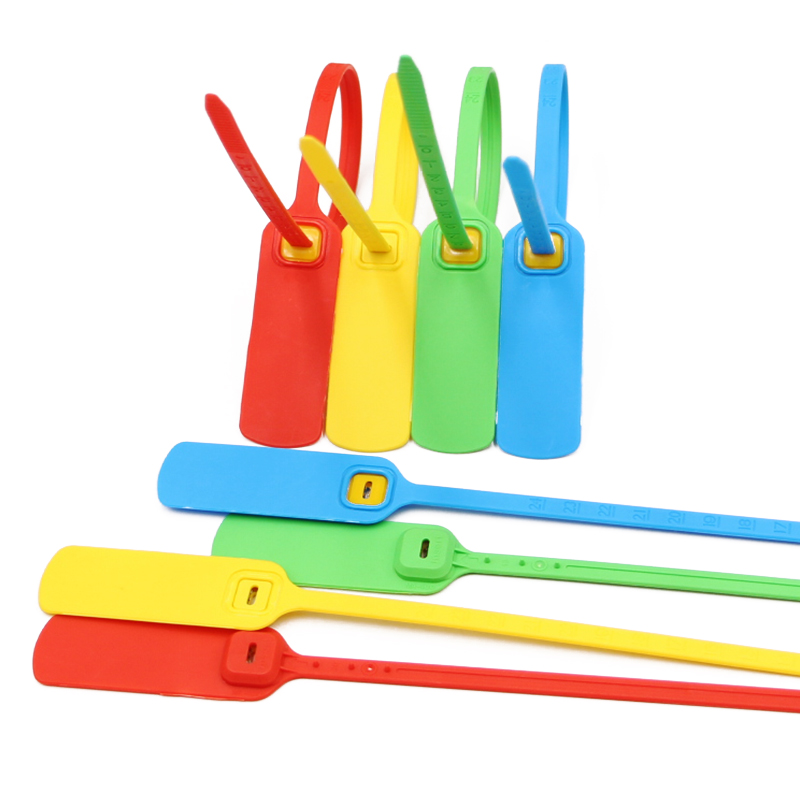 Fixed-length seals tend to be more tamper resistant than variable length as there are no sliding parts, they simply 'click' into place to lock, which can make them easier to fit than variable length seals. Most fixed length seals can also be branded and numbered for extra security. A fixed length seal is often the choice of single use solution of security for transport applications.